A Half-Century old and planning for the next 50.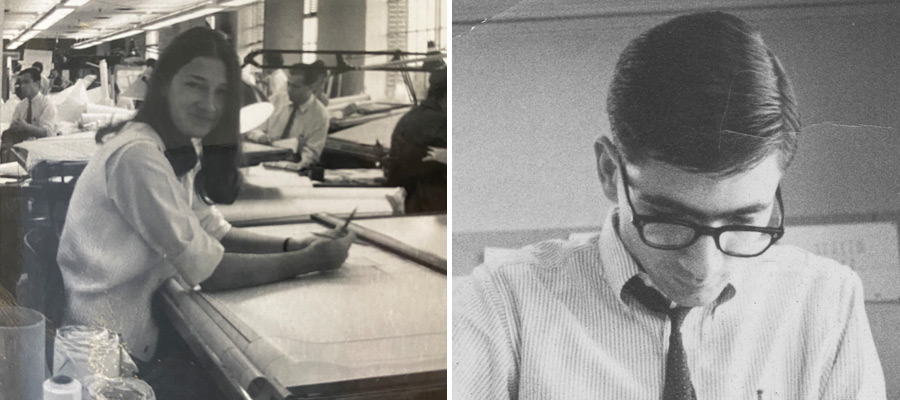 Suzanne Marcincavage and Louis DiGeronimo met December 1968 on the Quad outside Avery Hall at Columbia University Graduate School of Architecture, Planning, and Preservation.  Two months later, February 1969, the two opened an architectural office.  It did not take much; four sawhorses, two flush doors, green drafting linoleum, two parallel edges, and a spare room in Louis' family's house in Jersey City NJ.  Their first joint work was a submission to a design competition for a Paris Museum.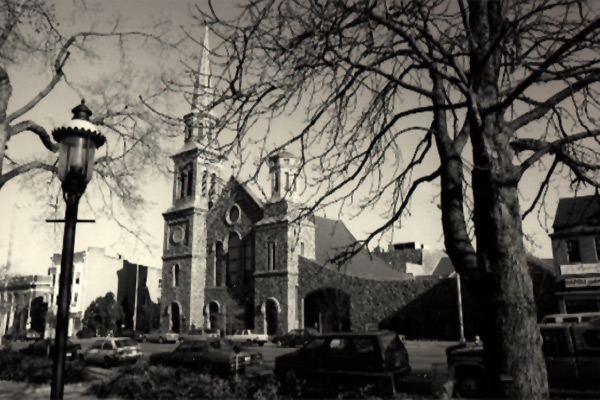 Suzanne's first projects were interiors for Corporate Headquarters in Mid-town Manhattan like Pfizer, Payne Weber, and Revlon; and in NJ, Prudential Insurance Company, NJ Bell, and First Fidelity Bank; and beyond in White Plains, IBM and in Wilton CT, NCSS.  She specified the new systems furniture products and because of her architectural approach to preparing product installation documents, she soon began working directly for the systems company manufacturers themselves, companies like Haworth and Hermann Miller.
Louis meanwhile designed the United Methodist Church on the Green in Morristown NJ.  The church had burned and his vision raised a lofty image upward in laminated beams curves that do not touch at their pinnacle, but rather keep a tension between them, apart in suspension, and separated by a fragile line of stained glass.  He started his own licensed Private Detective firm, Fidelity Surety Investigations.  With a few other like-minded individuals, he was one of the founding members of the Construction Management Association of America (CMAA.)   Today, CMAA has more than 16,000 members in 30 regional chapters across the country.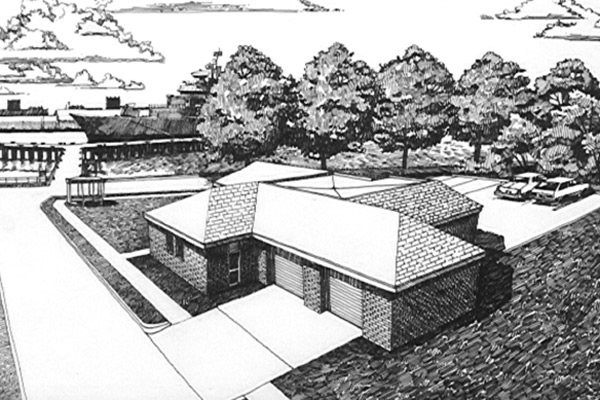 The Federal Government debated long and hard over the Equal Rights Amendment and finally passed it in 1972.  In 1981 DiGeronimo became the first woman-owned architectural firm to receive an Indefinite Quantity Indefinite Delivery (IDIQ) Contract with the Department of Defense for the Third Coast Guard District Headquartered on Governor's Island in New York City.  Louis' Fidelity Surety Investigations won an assignment with Fireman's Fund to manage the largest single construction contractor default in the history of surety.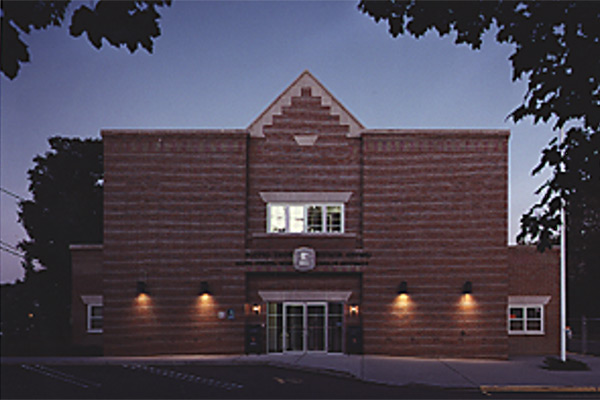 DiGeronimo IDIQ Contract work expanded to the Veteran's Administration (VA) and the US Postal Service (USPS.)  Work expanded further to a series of Call-in Assignments with the Port Authority of NY&NJ, the NYC Metropolitan Transportation Authority (MTA,) and NJ Transit.  Louis attended the Police Academy in Passaic County NJ and became a Special Police Officer, a motorcycle cop in Ridgewood NJ and Constable in Fair Lawn NJ.  He rode a sweet white Harley Davidson Police Motorcycle.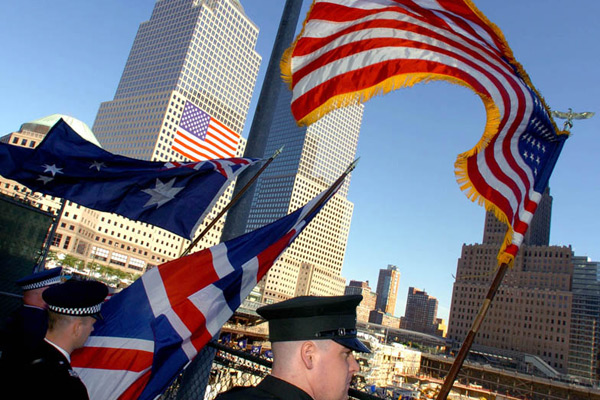 The 2000's were defined by the terrorist attack 9-11-2001 on the World Trade Center.  Suzanne facilitated clean-up operations with USACE NY District, the Port Authority of NY&NJ, and the MTA.  Louis volunteered under the US Marines to assist the NYC Police at One Police Plaza, providing architectural insight into military and police risk scenarios to thwart future terrorist attack and the resulting conclusions' follow-on investigations.  When a somewhat level of normalcy returned, DiGeronimo contract work expanded to the NYC School Construction Authority (SCA,) Rutgers University, and NJ Institute of Technology.  Suzanne won Design-Build Contracts with the Army at Fort Drum, NY and with the Navy at Niskayuna, NY.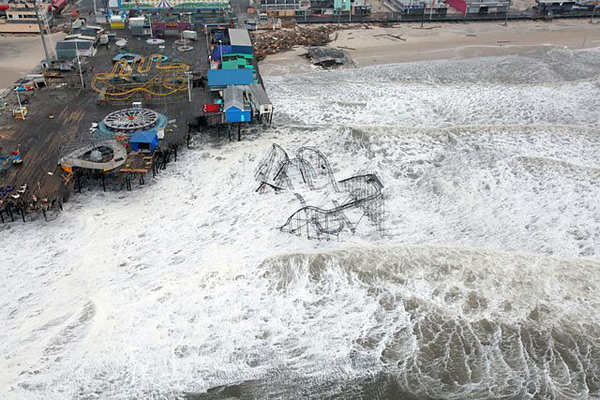 2012 saw the impact of Superstorm Sandy in the NY NJ Region.  DiGeronimo Contract work to restore flood devastation included repairs at six NYC SCA flood impacted schools and included elevating some 900 homes under the HUD Community Development Block Grants Programs (CDBG) for NJ DCA and NYC DDC.  History seemed to repeat itself for DiGeronimo with a new call-in contract with the Port Authority of NY&NJ.  The two celebrated 50 years in business in 2019.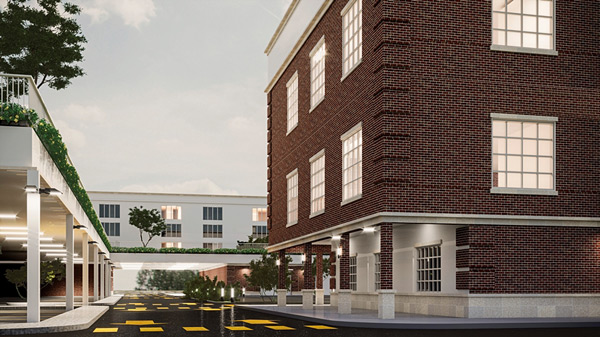 COVID 19.  As did everyone else, DiGeronimo set up all staff to work from home.  While the world waits, DiGeronimo remains committed to keeping our NY NYC NJ region moving with the flow of goods from seaports and airports to homes; and with transporting workers safely to jobs and returning them safely home.
DiGeronimo has great staff, significant ongoing assignments, a portfolio of legacy projects, but most importantly, DiGeronimo has its greatest asset - clients.  What matters most is health and how clients perceive DiGeronimo over our 50 years of continuous business operation.  And clients know DiGeronimo for our RELIABLE CARE.  We are RELIABLE Capable, Astute, Responsive, and Empathetic.