Bergen Community College – Fitness/Wellness Center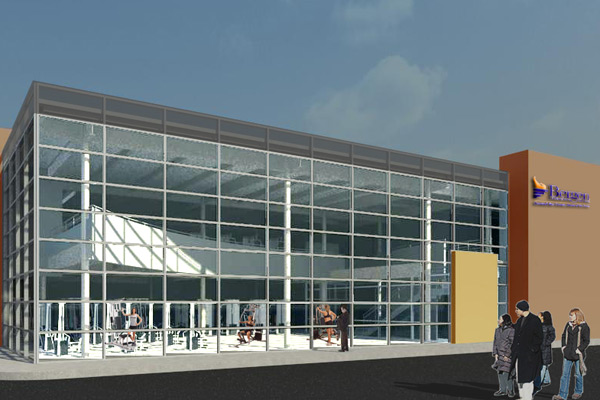 Client:
BERGEN COMMUNITY COLLEGE
400 Paramus Road
Paramus, NJ
DiGeronimo PC prepared the architectural design for the Bergen Community College Fitness/Wellness Center on the Community College campus in Paramus, NJ.
The DiGeronimo designed a glass cube that served to interact with the casual passerby and connect them with the building users.  Thus, the DiGeronimo design enabled, enticed, and assisted all students at Bergen Community College achieve health and wellness goals.  The DiGeronimo design of a Fitness / Wellness 'commons' committed the community college to serving the needs of the 'whole' student under the staunch conviction that everyone's physical and mental health was essential to academic achievement and personal growth.
The DiGeronimo interior design for the Fitness / Wellness Center reinforced the community college's 'here to help' atmosphere engendered by the facility licensed staff.  DiGeronimo designed the second floor as a mezzanine that arched inward and added to the playful, youthful atmosphere of the Center. The first floor contained fitness machines for health used by all community college students, professors, and staff.  The second-floor balcony contained training areas for the use of staff teaching and students enrolled in fitness training courses.