Beth Israel Hospital Cardiovascular Surgeons Suite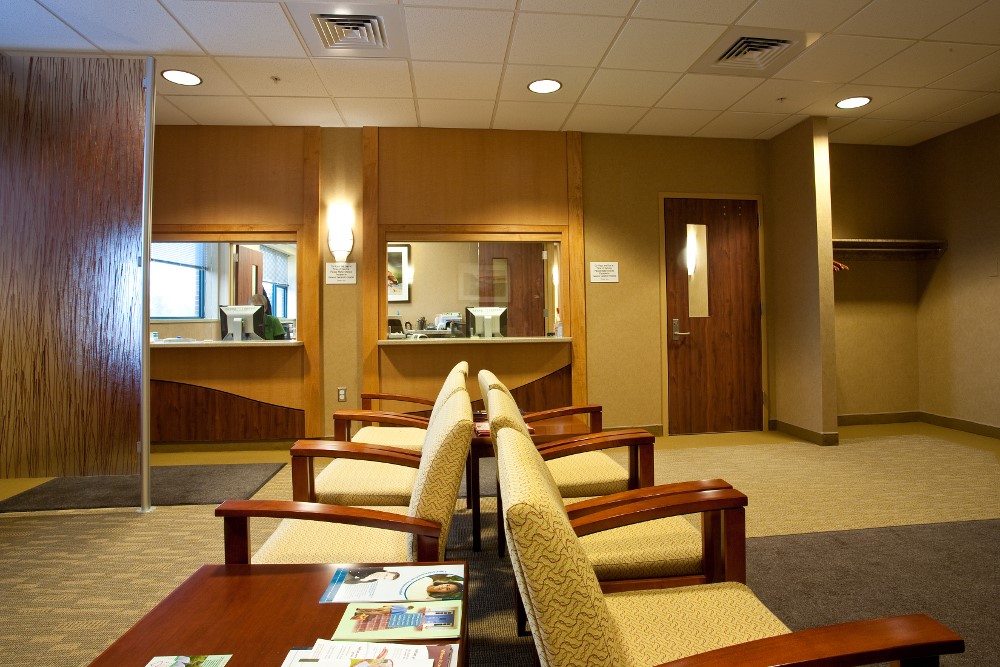 Client:
Beth Israel Medical Center
201 Lyons Avenue
Newark, NJ
The Cardiovascular and Thoracic surgeons combined to practice their craft on one single floor at the Beth Israel Medical Center in Newark, New Jersey.  Each of the surgeons had their own offices and consultation areas.  The group shared a waiting area and equipment imaging rooms.  The project involved space planning, interior design and renovations for new physician's surgical and administrative offices, patient waiting areas, examination rooms, and conference rooms.
Because the doctors were cognizant of the trauma experienced by people who come to them for services, special care was taken to create a calming atmosphere and respectful environments for those visiting the offices.  One of the more significant DiGeronimo design features was the focus on creating a "normalized" environment that reflected the types of situations patients encountered when they visited the facility. The result had been to incorporate more complex interior spaces into the overall design.
As a hobby, one of the doctors created salt-water indoor fish tank environments.  DiGeronimo PC designed an octagonal floor to ceiling fish tank with appropriate temperature controls and filtration system.  The doctors placed a huge vertical piece of coral in the center and the fish were introduced species by species into the tank.  Patients found watching fish swim in the tank a calming experience.
The flexibility of the DiGeronimo space planning and interior design allowed for multiple functions and effective space utilization.
Each of the doctors wished to express their own personality through our design in the planning, interior architecture, and furnishings in their own spaces.  Common areas on the floor received a consistent aesthetic appearance.