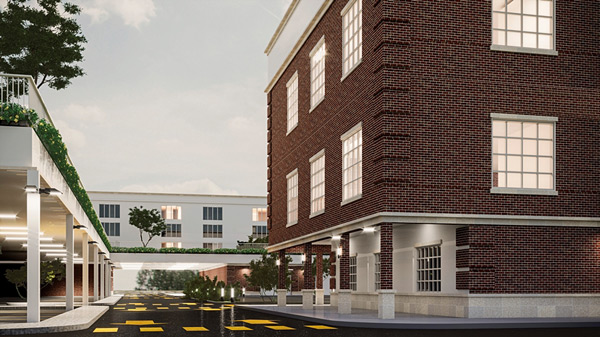 Client:
Amazon Institution LLC
146 B Ferry Street
Newark, NJ
DiGeronimo PC designed the Boyden Development to accommodate retail / commercial (90,000 square feet,) residential (90 2-bedroom apartments,) and open space (130,000 square feet.)
The five-acre site had formerly been public housing, which came to be in deteriorated condition.  The site new development contained 90 residential 2-bedroom units on levels two and three above the street level.  The street level contained commercial and retail components selected to accommodate local community needs such as pharmacy, convenience store, food store, and coffee house.  The street level contained a day care facility for use by tenants and local community residents.
The DiGeronimo design captured available land use at the perimeter for the building, at a scale consistent with the neighborhood.  The center of the site was open with and interior courtyard providing green open space and parking.  The second-floor roof above commercial spaces was designated with a green open space for tenants common use.