Grand Central Terminal – Multi-Phase Project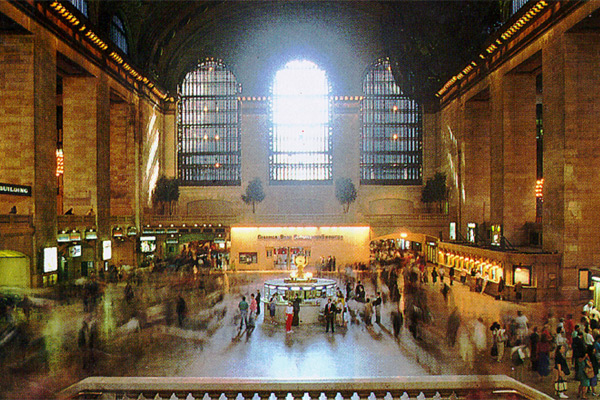 Client:
METROPOLITAN TRANSPORTATION AUTHORITY (MTA)
METRO-NORTH RAILROAD
2 Broadway
New York NY
AWARD
Presidential Design Award administered jointly by the U.S. General Services Administration and the National Endowment for the Arts, 2000.
DiGeronimo PC completed several historic architectural design assignments at the Grand Central Terminal for the Metropolitan Transportation Authority under Metro-North Railroad.
Assignments included a constructability analysis as part of an economic analysis for the North End Access Project.  This project increased pedestrian access at the north and east by relocating and spacing interior shops, expanding the existing corridors, and adding a greenhouse-like arcade on the Lexington Avenue side.
The most dramatic element of the North End Access Plan was fulfillment of the original 1913 plan – the grand staircase at the east end of the concourse, mirroring the one on the Vanderbilt Avenue side.
DiGeronimo completed the construction oversight report on nine construction contracts, analyzing the interface among these contracts to eliminate conflicting uses for common space and recommend construction efficiencies by removal of duplications.
DiGeronimo also completed 30%, 60% and 100% reviews for the historic restoration of the Grand Central Terminal Waiting Room, commenting on compliance with historic restorative methods as specified with the Secretary of the Interior's Standards for Rehabilitation, and as in compliance with New York City Landmarks Conservancy.