Met Life Tower – Exterior Stone Restoration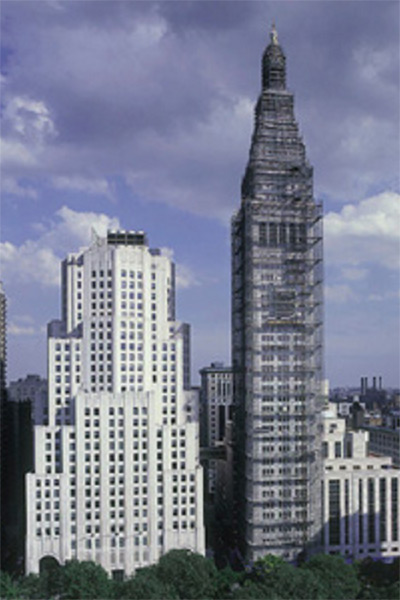 Client:
METROPOLITAN LIFE INSURANCE COMPANY (Met Life)
One Madison Avenue
New York, NY
AWARD
Award of Merit: Restoration, presented by New York Construction News for the Exterior Restoration of the Metlife Tower, New York, 2002.
DiGeronimo PC completed historic architecture conservator services for the exterior masonry and stone restoration of the Met Life Tower and the tower's four clock faces.
The project included replacement of damaged Tuckahoe marble lintels with new cast stone lintels; cleaning, pointing, replacement, patching, and stabilization of limestone and marble, and cleaning and resetting of mosaic tile in the clock faces.  DiGeronimo prepared historical restoration compliant shop drawings for the restoration contractor.