RexPlex Community Sports Complex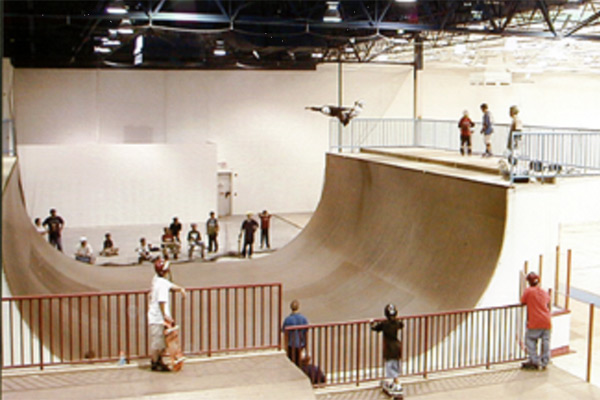 Client:
RexPlex, LLC
1001 Ikea Drive
Elizabeth, NJ
DiGeronimo PC designed the RexPlex Community Sports Complex, a mega sports and recreation facility containing both indoor and outdoor practice fields for youth sports.
DiGeronimo renovated the 185,000 sq. ft. building with large-scale, multiple recreational sports facilities that included:
Four indoor soccer fields covered with artificial turf
Two hard wood NBA-style basketball courts
Two roller hockey rinks
An 8,000 sq. ft. extreme skate park with a 12 x 40 ft. vertical ramp
Rock climbing wall
High and low ropes course
Nine-hole mini-golf course and virtual golf machines
Four Batting cages
Kiddie Play zones
Arcade with approximately 50 games
Sports pro shop
Restaurant
13,000 sq. ft. multi-use training, banquet, and recreation hall
Meeting rooms and party suites
DiGeronimo designed the facility, prepared planning documents for Planning Board review, prepared architectural / engineering construction contract documents, and provided construction management.
"RexPlex has a dynamic location in a high-traffic retail district.  RexPlex is visible from the NJ Turnpike and from planes using Newark Airport runway.  The City of Elizabeth was able to fill a hole in its redevelopment district." says Elizabeth Mayor Chris Bollwage.
"The exciting part is that in an urban community like Elizabeth, there is often a lack of recreational opportunities.  This building will now offer recreational opportunities for all ages. It will give kids something to do as well as create jobs for them."  Noted Elizabeth's Mayor.