The White House – Sports Facilities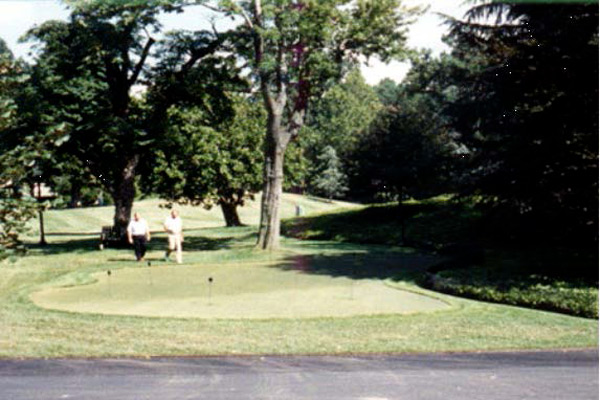 Client:
The White House
Washington, D.C.
DiGeronimo PC Joseph DiGeronimo, Sports Specialist, had handled numerous assignments for sports facilities on the South Grounds of The White House since 1989. Completion of each assignment involved direct consultation and meetings with President George H. W. Bush, President Bill Clinton, and President George W. Bush. This work required security clearance with the U.S. Secret Service.
DiGeronimo provided trusted performance under the unusual conditions to service these highly visible clients under various complexities including adverse schedules, tight security, and confidentiality.
Tennis Courts. DiGeronimo resurfaced the tennis courts with a high energy response surfacing material; designed and installed a post-tension concrete tennis court foundation to remediate ground erosion conditions.
Golf Green. Based on the mandate of no cosmetic impact to the landscape of the South Grounds and following consultation with The White House Historical Society, DiGeronimo designed a new natural grass-like synthetic golf green. The performance of the golf green impressed the President and The White House guests and resulted in a ten-fold reduction in maintenance costs.
Horseshoe Pits. DiGeronimo designed the repair and replaced ground materials.
Basketball Area. DiGeronimo built a half-court basketball area as a dedication to the NCAA Champions – the Vols of Tennessee and the Fighting Irish of Notre Dame.
Jogging Track. DiGeronimo designed and built a new jogging track, incorporating the jogging surface seamlessly along the edge of the existing roadway. Previously, the high volume of continual use of the roadway for motorcades negatively impacted consideration of the placement of the jogging track along its edge; however, the US Secret Service security concerns over President Clinton's jogging trips within Washington DC outweighed The White House concerns for grounds maintenance.
Water Infiltration into Building Structures. The Situation Room had been suffering recurring damage due to material stress from leakage from the pool located above. DiGeronimo designed the application of athletic surfacing materials at the pool level, which solved the problem where other design attempts failed.
Movement of the foundations and columns of the South Portico caused the upper deck to crack; consequential leakage resulting in staining and material delamination of the Truman Balcony. Previously, the Balcony required restoration every six to eight months. The DiGeronimo design with materials typically used in athletic surfacing applications had resulted in no signs of leaking, cracking, or delamination in eight years.
DiGeronimo Design at Other Presidential Use Properties.
Camp David, Naval Support Facility, Thurmont, Maryland. DiGeronimo provided consultation, design, and construction inspection services for two new tennis courts using a high energy response surfacing system and for a new low mast lighting system. Work was conducted under the direction of the U.S. Navy Special Projects Department.
Kennebunkport, Maine Compound. DiGeronimo designed and provided construction oversight of a high energy response surfacing for tennis courts.