US Postal Service – Pompton Plains Main Post Office
Pequannock Township, New Jersey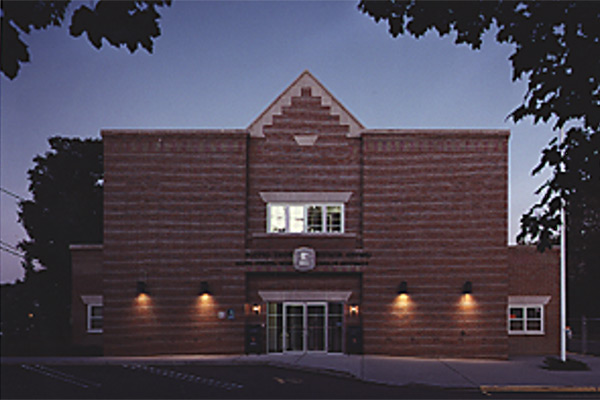 Client:
U.S. Postal Service
NY Facilities Service Office
2 Hudson Place
Hoboken, NJ
Pompton Plains Main Post Office
538 Newark Pompton Turnpike
Pompton Plains, NJ
DiGeronimo PC designed the unique Main Post Office in the Pompton Plains neighborhood of the Township of Pequannock, New Jersey.
Negotiations between the U.S. Postal Service and the Township resulted in the addition of a second-floor level to be leased to the Pequannock Board of Education.  Negotiations required that the Main Post Office design be compatible with the architectural character of the Dutch Colonial neighborhood.
DiGeronimo prepared the design in close coordination with the Township, neighborhood, and U.S. Postal Service.  In the resulting building, DiGeronimo successfully intermixed all these unique requirements into a good-looking design, aesthetically acceptable to the Pompton Plains neighborhood and useable under the dual functions of the Postal Service operations and the Pequannock Township Board of Education.